DMG Packages
Latest stable release
How to install

Evoplex is compatible with macOS 10.10+ and its installation is very straightforward:
Download the DMG package.
Once it is downloaded, open the file.
If you agree with the license terms, a window similar to the one below will appear.
Just drag and drop the Evoplex logo into the Applications folder.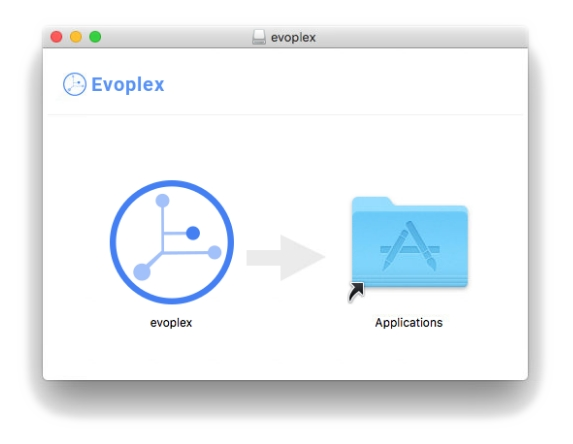 Need help? click here
Past releases