Loading a plugin
Open Evoplex,
Go to the Plugins page,
Click on import and select the file of your plugin (.so on Linux, .dylib on macOS and .dll on Windows).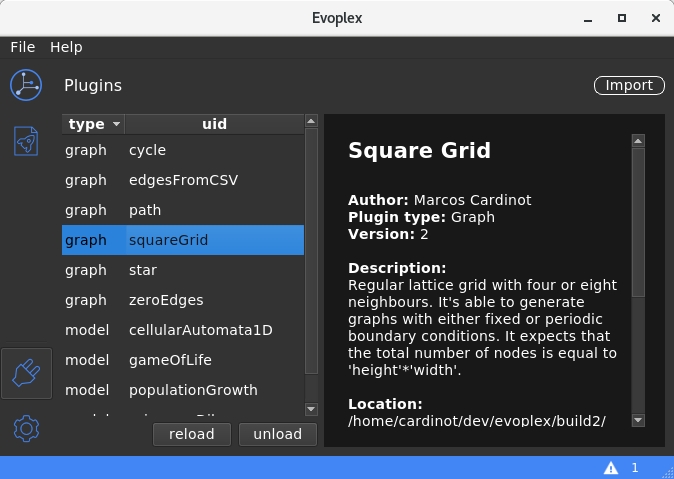 If all went well, the plugin should appear in the list.
Using a plugin

Any plugin listed in the Plugins page in Evoplex will be available across the whole application.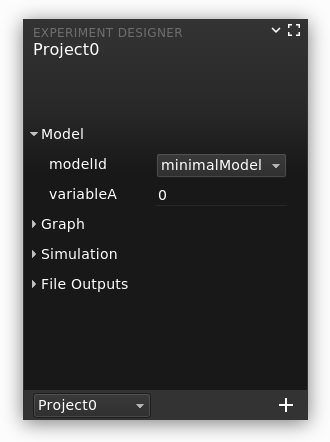 Thus, to use a plugin, you can create a new project in Evoplex, and use the Experiment Designer tool to create an experiment using your plugin.